Onboard Smallsat Modem
Quest™ Onboard Smallsat Modem
View Datasheet: Quest Onboard Smallsat Modem Datasheet
Our revolutionary high data rate Quest™ DVBS2/S2X and CCSDS-compliant onboard smallsat modem has been designed specifically for smallsats. It forms part of our comprehensive, off-the-shelf, end-to-end satellite communications solution covering not only the satellite comms subsystem but also ground station satellite modems and network management systems.
Support for numerous electrical interfaces and communications protocols ensures that the Quest™ LEO satellite modem is compatible with all of the popular LEO CubeSat/smallsat ecosystems. It can also be used in a protocol-agnostic mode where any type of data in any format can be sent transparently to and from the satellite.
All of our onboard components are rigorously tested and anti-radiation hardened, to ensure that they will last as long as the LEO satellite will. Our aim is to maximise reliability, while keeping costs to you as low as possible.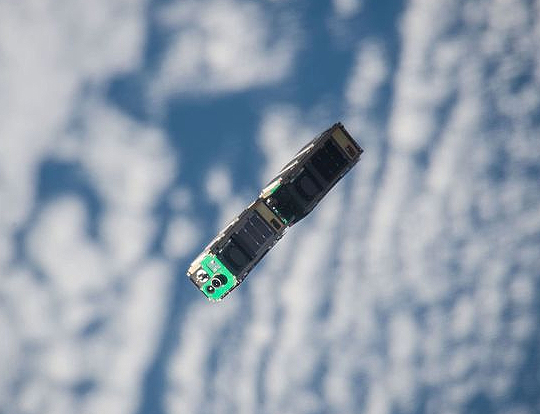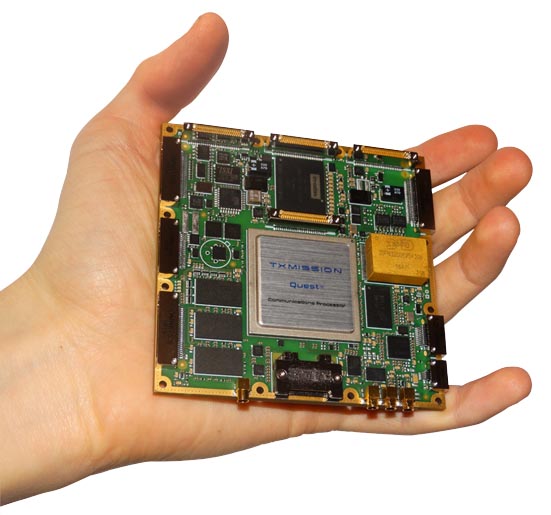 DVB-S2/S2X is the most spectrally-efficient waveform available. It provides between two and three times the throughput of Viterbi/Reed-Solomon (or, alternatively, the same throughput but at a much lower transmit power level).
Both our Viterbi/Reed-Solomon and our DVBS2/S2X support the CCSDS protocol, meaning that existing CCSDS solutions can be upgraded to use DVB-S2/S2X without having to change any of the data processing on the satellite or on the ground.
For applications with imaging payloads, the efficiency of data downloads can be further dramatically increased by the use of our onboard hardware H.265 video compression engine.
Call us to discuss your onboard Smallsat Modem requirements on +44 (0)1923 889542.
Click here for more information about LEO satellites.Read more about LEO satellites and smallsats here