About TXMission high-performance smallsat modems
Who We Are
TXMission
(pronounced 'Transmission') is a New Space company that is on a mission that we find very exciting – to bring high-performance smallsat communications to the New Space and airborne industries. The company was founded in 2018 and inherited an unrivaled portfolio of highly relevant, field-proven satcoms technology from companies that our founders are associated with. Since then we've launched a succession of new products for the smallsat, UAV and HAPS markets.
TXMission has created an off-the-shelf, end-to-end satellite communications solution that slashes time to market and provides a growth vehicle for meeting our customers' future needs. We are dedicated to making our customers more successful through bringing innovative smallsat and airborne products to the market and by supporting our customers at every stage. This strong customer focus is central to our goal of becoming the leading provider of smallsat communications systems.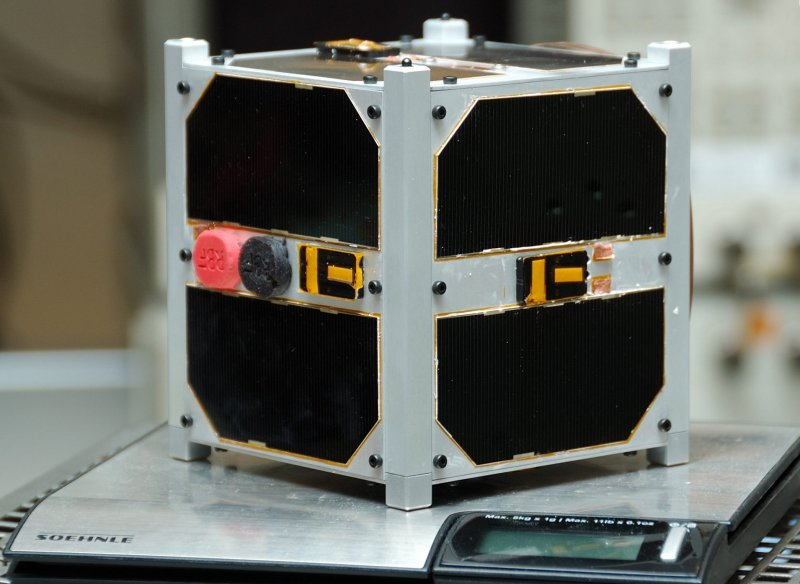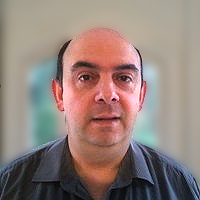 Gianni Nannetti
CEO & Vice-President of Engineering
Gianni is a leading modem and waveform expert, with over 20 years' experience designing high-speed modems and chips.
Read more about Gianni
For over 20 years, Gianni Nannetti has been the Managing Director of Silicon Infusion Ltd, a company that specialises in advanced satellite signal processing products (modulators, demodulators, waveforms, forward error correction, etc.). He co-founded Systolic, an integrated circuit design house in 1989, where he was Director of Engineering and Business Planning. Following acquisition by Mentor Graphics, he continued as Director of Engineering. In 1999, he was part of a management buyout that resulted in the creation of Silicon Infusion. Earlier he worked for major electronics companies including Ferranti, GEC and Gould Electronics, gaining experience in radar, sonar and communications. Gianni holds an MSc in Digital Systems Design from Cranfield Institute of Technology.
Dr Paul Onions
Chief Scientist
Paul holds a PhD in cryptography from the University of Plymouth, where he developed techniques for the high-performance silicon implementation of cryptographic algorithms. His interests include advanced mathematical methods for modelling and analysing the performance, robustness and security of communications systems. Paul has spent over 20 years designing satellite modem technology, mainly with TXMission's sister company, Silicon Infusion.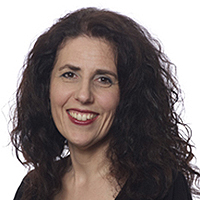 Nicola Ryall
Marketing & Sales Director
Nicola Ryall has over 30 years' experience in marketing and sales, including at Coca-Cola and American Express. She has a strong background in mathematics and research and has run her own marketing consultancy.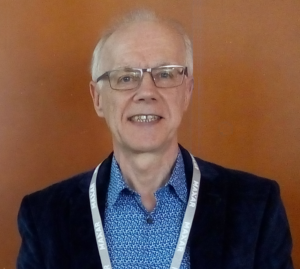 Colin Mackay
Director of Engineering & Business Development
Colin is a seasoned satellite comms professional, who has been involved in the development of satellite modems for nearly 20 years.
Read more about Colin
Prior to joining TXMission, Colin Mackay (B.Sc. Hons, M.Sc.) was Vice President of Engineering for the satellite modem division of Teledyne Paradise Datacom, which he joined in 2003. His career started as a real-time software engineer working on advanced radar systems with large multinational companies. He then spent five years as head of engineering for a start-up specializing in digital video networking products. He has overseen many industry firsts, including the first TCP/IP satellite modem and the first 'software defined' satellite modem.
Steve McHugh
Chairman
Steve McHugh is the President and founder of Santa Barbara Infra-Red. He has extensive experience in technology and in guiding several start-up companies through the incubation process through to profitability and beyond.
Joe Przygoda
Business Development Director (North America)
Joe started his career as a satcoms systems engineer with Scientific Atlanta. After a long spell there he moved to DataPath. More recently he has worked for Teledyne Paradise Datacom on satellite modem and RF systems, combining his extensive systems engineering skills with business development.